Dr. Eric Westman is an Associate Professor of Medicine at Duke University.
Board Certified in Obesity Medicine and Internal Medicine, Dr. Westman founded the Duke Lifestyle Medicine Clinic in 2006 after 8 years of clinical research on low carbohydrate & ketogenic diets.
Dr. Westman combines clinical research and clinical care to deliver lifestyle treatments for obesity, diabetes and tobacco dependence.
He is an internationally known researcher specializing in low-carbohydrate nutrition and is Past-President and Master Fellow of the Obesity Medicine Association and Fellow of The Obesity Society.
Dr. Westman is also an editor of the textbook "Obesity: Evaluation & Treatment Essentials", and author of the New York Times Bestseller "The New Atkins for a New You", "Cholesterol Clarity", and "Keto Clarity".
He is co-founder of the companies Adapt Your Life, and Heal Diabetes Clinics, which are based on low carbohydrate concepts.
Best Cottage Cheesecake You'll Ever Taste
One-Pot Spaghetti Carbonara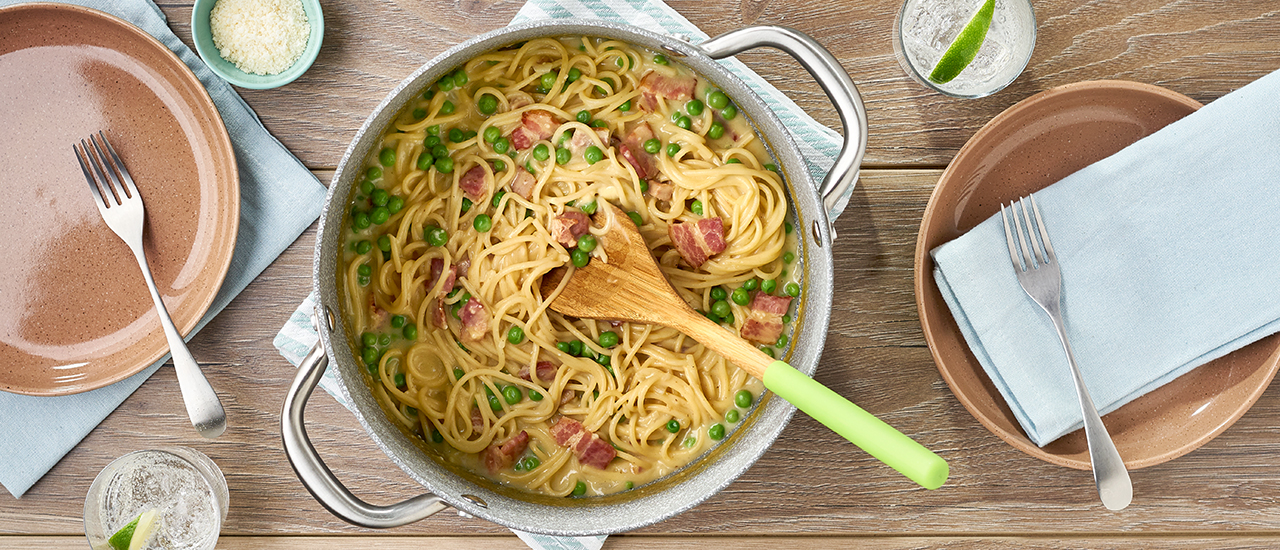 This One-Pot Spaghetti Carbonara makes a simply delicious recipe easier than ever.
Our version of spaghetti carbonara has only 7 ingredients and the pasta cooks right in the sauce.
The rich creaminess comes from cream of chicken soup, so you don't have to spend time making an egg mixture for the sauce.
Bacon or pancetta adds a smoky note while Parmesan gives a great flavor boost.
This One-Pot Spaghetti Carbonara is perfect comfort food—and ready in only 25 minutes!
[ see the full recipe on the Campbell's website ]
This Massive Charcuterie Board is Perfect for Entertaining