Red Front Door Colors That Will Up Your Home's Curb Appeal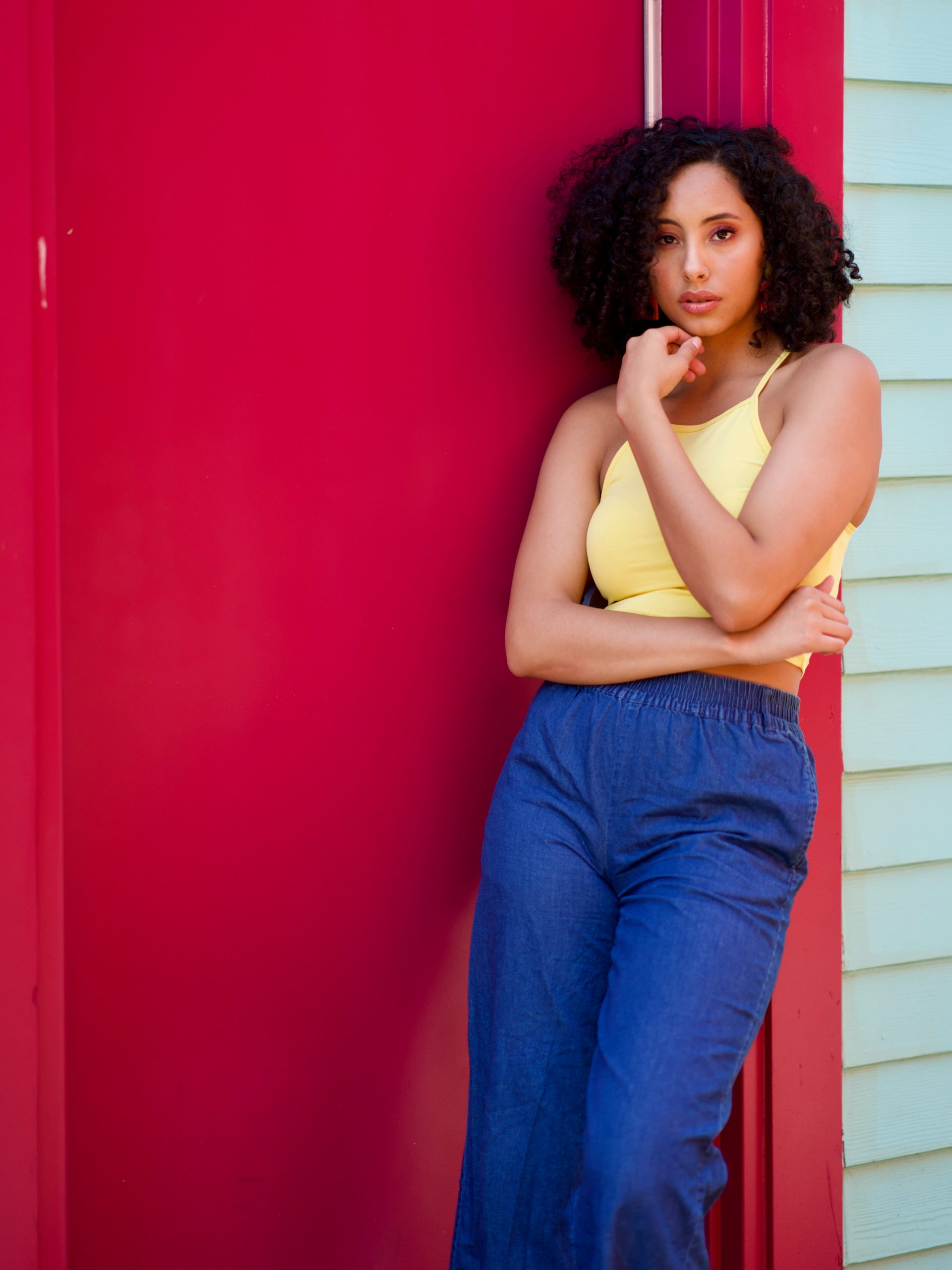 From energetic fire-engine red to soothing muted coral, red is a popular color for front doors. Here's how to find the best hue for your home.
Crimson, salmon, burgundy, scarlet, ruby: With its hundreds of shades and hues, red is a color full of drama.
It can offer playful energy or traditional elegance, draw a striking contrast, or complement your existing color scheme.
Regardless of the shade, red is a widely popular choice that can make an otherwise bland exterior pop.
This quick and easy update can add a big boost of curb appeal to your home.
If you've decided to refresh your home's facade, picking a shade that works with your exterior is the next step.
Follow these tips to choose the right red for your front door.
Understand the Different Shades of Red
In general, different shades of the color red are made by adjusting the amounts of white and black, as well as by varying the intensities of bases.
For example, a deep, rich burgundy has much more black in it than a soft pastel shade of red.
On the home above, a muted shade of red incorporates more white for a soft salmon appearance that complements crisp the white trim and architectural details.
Whatever your home's architectural style, red can serve to complement that design and establish a mood that's apparent from the street.
A deep, rich, red creates soothing and solid feelings.
On the other hand, a brighter, more electric hue will convey much more energy and excitement.
Decide on what you want your exterior to say, and select a red paint that … [ keep reading on Better Homes & Gardens ]
CREATIVE & EASY Ways to Display Houseplants | Indoor Plant Styling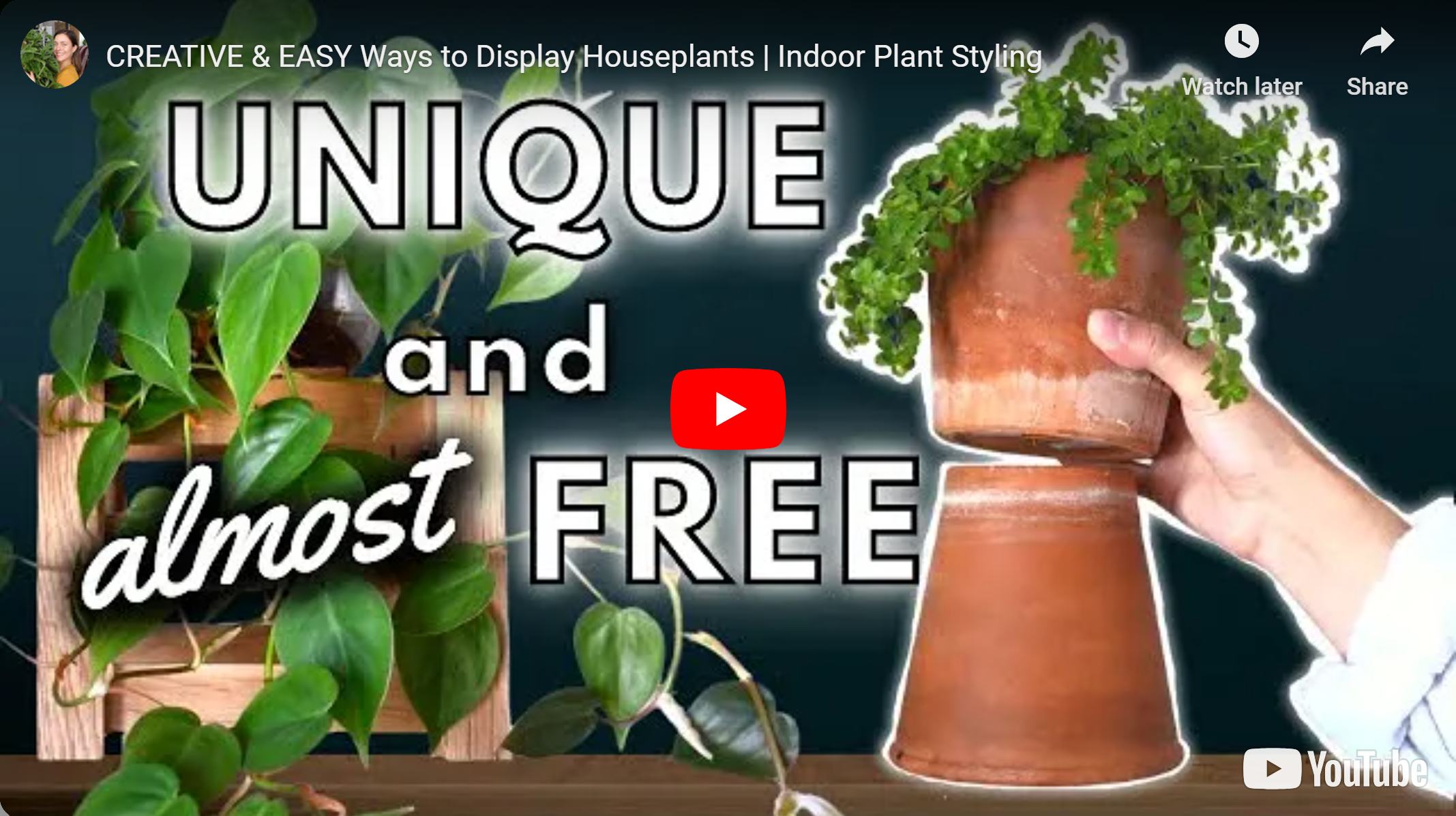 Hey there, plant lovers! Get ready for some awesome inspiration on how to style the perfect plant shelf while staying within your budget. In this fun-filled video, I'll show you a bunch of fantastic ideas that will make your shelf the envy of all your friends!
We'll dive into a variety of amazing plant options, like the gorgeous philodendron and the adorable peperomia. Trust me, these plants will bring so much life and charm to your shelf! And the best part? You won't have to break the bank to create a jaw-dropping display.
Whether you're a plant guru or just starting your green adventure, we've got you covered. I'll spill all my secrets on how to arrange your plants in a way that looks absolutely stunning together. We're talking about creating a picture-perfect plant oasis right in your own home!
If you're itching to add a plant shelf to your space or seeking tips on how to make your current one pop, this video is a total must-watch. I'll walk you through step-by-step, showing you how to style a plant shelf that will make your home feel like a botanical wonderland—all without breaking your piggy bank.
Prepare to witness the magical transformation that plants can bring to any room. We'll unveil the power of greenery as we dive into our best tricks for crafting a plant shelf that's both visually striking and totally on-trend. Minimalist vibes? We got you covered. Want a lush jungle oasis? We've got ideas for that too!
So, let's dive into this exciting journey of plant shelf styling together! Get ready to create a welcoming and affordable plant display that will turn your home into a cozy haven of nature's beauty.
Don't miss out on the fun—watch the video right here and let your creativity run wild: https://youtu.be/CUH3mO8pjkA
Happy planting!
No-Nonsense Quick & Dirty Guide to the Best Vacuums You Can Buy Right Now that are Great for Short-Pile Carpets / Rugs (and picking up all types of hair)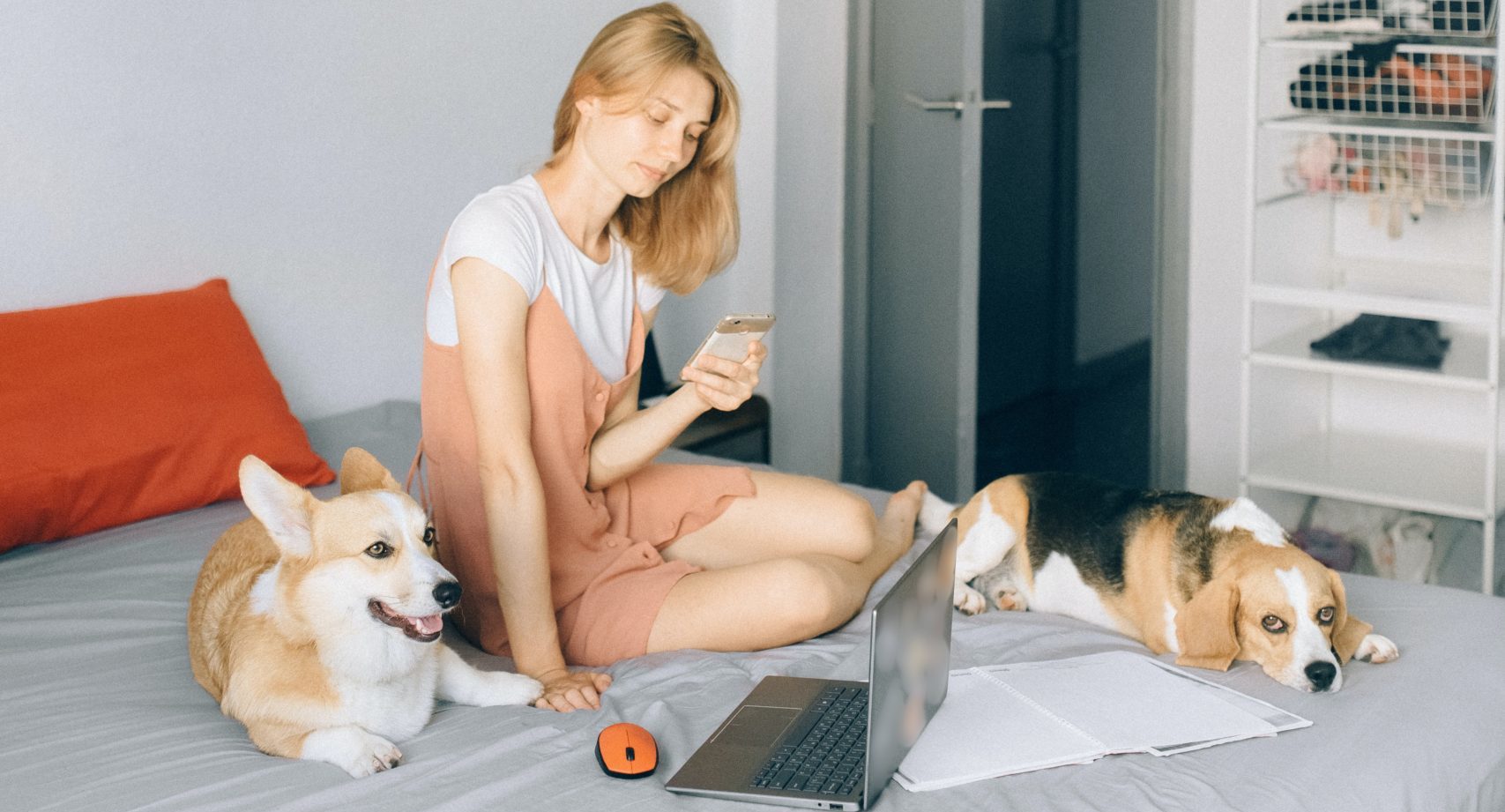 There are many great vacuum cleaners available in the market, and choosing the best one depends on your specific needs and preferences.
However, based on various sources and expert reviews, these are the top 8 most powerful and effective vacuums for picking up human hair from short rugs:
1. Dyson Cyclone V10 Absolute:
This cordless vacuum is known for its powerful suction, long battery life, and versatility. It comes with multiple tools and attachments for different surfaces and cleaning needs, including a motorized brush for carpets and rugs. However, it's expensive and may not be suitable for large cleaning jobs.
2. Shark Navigator Lift-Away Professional:
This upright vacuum is a budget-friendly option that's effective at picking up pet hair and debris from carpets and floors. It has a detachable canister for easy cleaning and comes with a pet power brush. However, it can be heavy and bulky to maneuver.
3. Bissell Pet Hair Eraser Turbo Plus:
This handheld vacuum is designed specifically for pet hair and features a motorized brush roll that works well on short carpets and rugs. It's lightweight and easy to use, with a crevice tool and dusting brush included. However, it has a short battery life and small dustbin.
4. Miele Complete C3 Cat & Dog:
This canister vacuum is ideal for pet owners with its powerful suction and air filtration system. It has an electrobrush that adjusts to different carpet heights and a self-cleaning filter. However, it's expensive and may be heavy to move around.
5. Hoover WindTunnel T-Series:
This bagless upright vacuum is affordable and has a strong suction power, making it effective for picking up pet hair and debris from short rugs. It comes with various attachments for versatile cleaning and has a large capacity dustbin. However, it can be noisy and difficult to clean.
6. iRobot Roomba i7+:
This robot vacuum is convenient and effective for cleaning short rugs and carpets. It has powerful suction and mapping technology that navigates around obstacles and adapts to different surfaces. It also features a self-emptying dustbin. However, it's expensive and may miss spots in some areas.
7. Eureka PowerSpeed:
This lightweight and affordable vacuum is designed for quick and easy cleaning of short rugs and carpets. It has a large dustbin and various attachments, including a pet tool. However, it may struggle with tougher debris and has a shorter power cord.
8. Shark APEX DuoClean:
This upright vacuum has a dual brush roll system that picks up pet hair and debris from carpets and floors. It has a detachable canister and LED headlights for improved visibility. However, it can be heavy and loud, and some users report issues with durability.
Note that prices may vary depending on the retailer, promotions, and location.
We find that Walmart and Amazon generally have the best prices (and offer fast and free shipping).
It's important to consider your cleaning needs, budget, and preferences before choosing the best vacuum for your home.
How To Grow & Care For Air Plants (Tillandsias)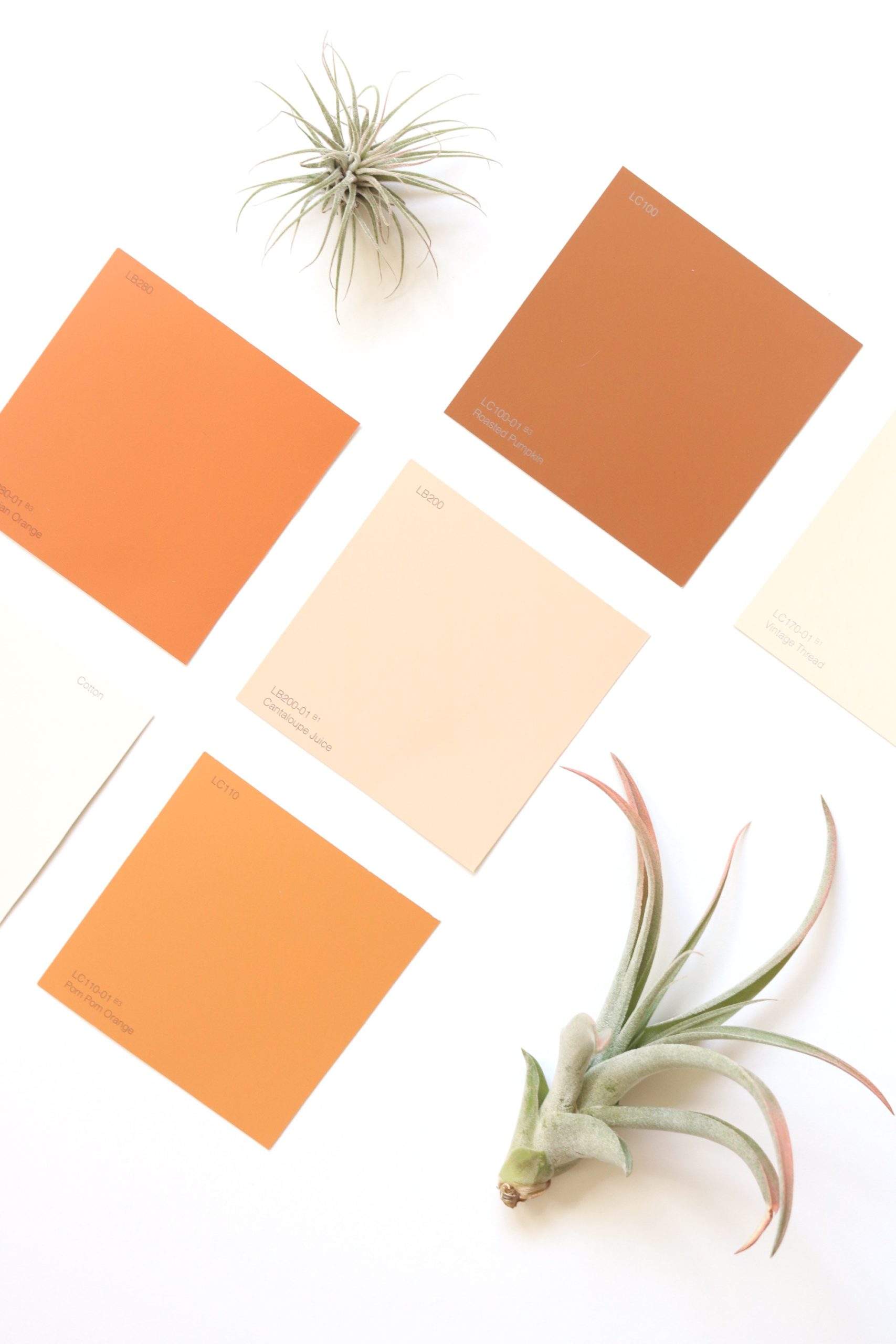 Air plants, also known as Tillandsias, are low-maintenance plants that can grow without soil, making them a popular choice for indoor gardening.
Here are some tips for growing and caring for air plants:
1. Watering:
Air plants absorb water and nutrients through their leaves, so mist them with a spray bottle 2-3 times a week or soak them in water for 30 minutes once a week. Make sure to shake off any excess water afterward to prevent rot.
2. Lighting:
Air plants prefer bright, indirect light, but can also tolerate some direct sunlight. Avoid placing them in low-light areas or near heating or cooling vents.
3. Temperature:
Air plants prefer temperatures between 50-90°F (10-32°C), so keep them away from drafts and extreme temperature changes.
4. Fertilizer:
Air plants don't require fertilizer, but you can feed them with a low-nitrogen liquid fertilizer once a month during the growing season.
5. Display:
Air plants can be displayed in a variety of ways, such as in a terrarium, mounted on a piece of driftwood or attached to a wire frame. They also make great additions to vertical gardens.
6. Maintenance:
Trim off any brown or dead leaves with a pair of scissors to keep the plant looking healthy. You can also propagate air plants by removing the offsets that grow at the base of the parent plant.
By following these simple tips, you can enjoy the unique beauty of air plants for years to come.