The 2022 Mercedes-AMG EQS sedan: Brute-force EV misses the mark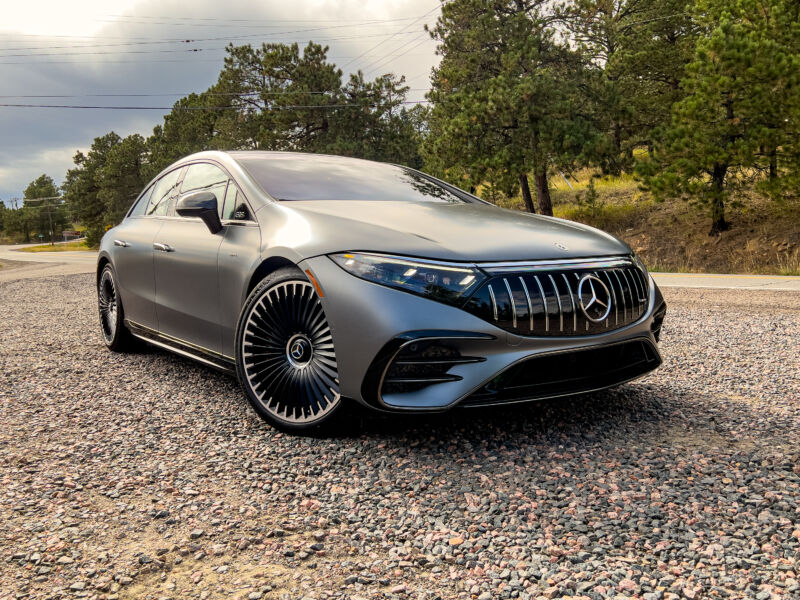 The EQS sedan works better as a luxury cruiser than a performance bruiser.
DENVER—Looking back five years, I'm not sure anyone would have quite predicted where the electric vehicle market was headed.
Cars like the Chevrolet Bolt, Nissan Leaf, and Tesla Model 3 appeared to point toward mass-market EVs becoming more and more common.
Instead, EVs have gone further upmarket, with sales prices pushed higher and higher by a combination of supply shortages, massive batteries, and a frothy market of collectors fighting automotive FOMO.
It's not really that surprising, given that profit margins for big luxury cars are much larger than for small, mass-market ones.
Which is why everything looks so expensive, as both startups and established automakers bring their first EVs to market.
Like the Mercedes-Benz EQS for example, which is a highly aerodynamic electric alternative to the S-Class sedan that impressed us when we tested one earlier this year.
Now we've tried a more extreme version of that car—the $147,500 Mercedes-AMG EQS sedan.
Like other car companies, Mercedes is in the process of figuring out what electrification means for all its various divisions, and that includes AMG.
Originally an aftermarket tuning company, Mercedes-AMG GmbH has been entirely owned by the Germany automaker since 2005 but still continues to work its tuning magic on mercs, including some technology transfer from its all-conquering Formula 1 program.
The Mercedes-AMG EQS sticks to the twin-motor layout of the EQS 580.
They remain permanent magnet synchronous motors, but with new windings that allow for greater current.
The control software has been rewritten, too, all with the goal of allowing the motors to spin faster and therefore deliver more power.
In this case, 649 hp (484 kW) and 700 lb-ft (949 Nm) by default, with bursts of 751 hp (560 kW) and 752 lb-ft (1,109 Nm).
Delivering that much more power requires asking more of the 107.8 kWh (net) battery, and so the faster powertrain is somewhat less efficient, shaving the EPA range estimate down to … [ keep reading on Ars Technica ]
4 Secret Uses of Seatbelts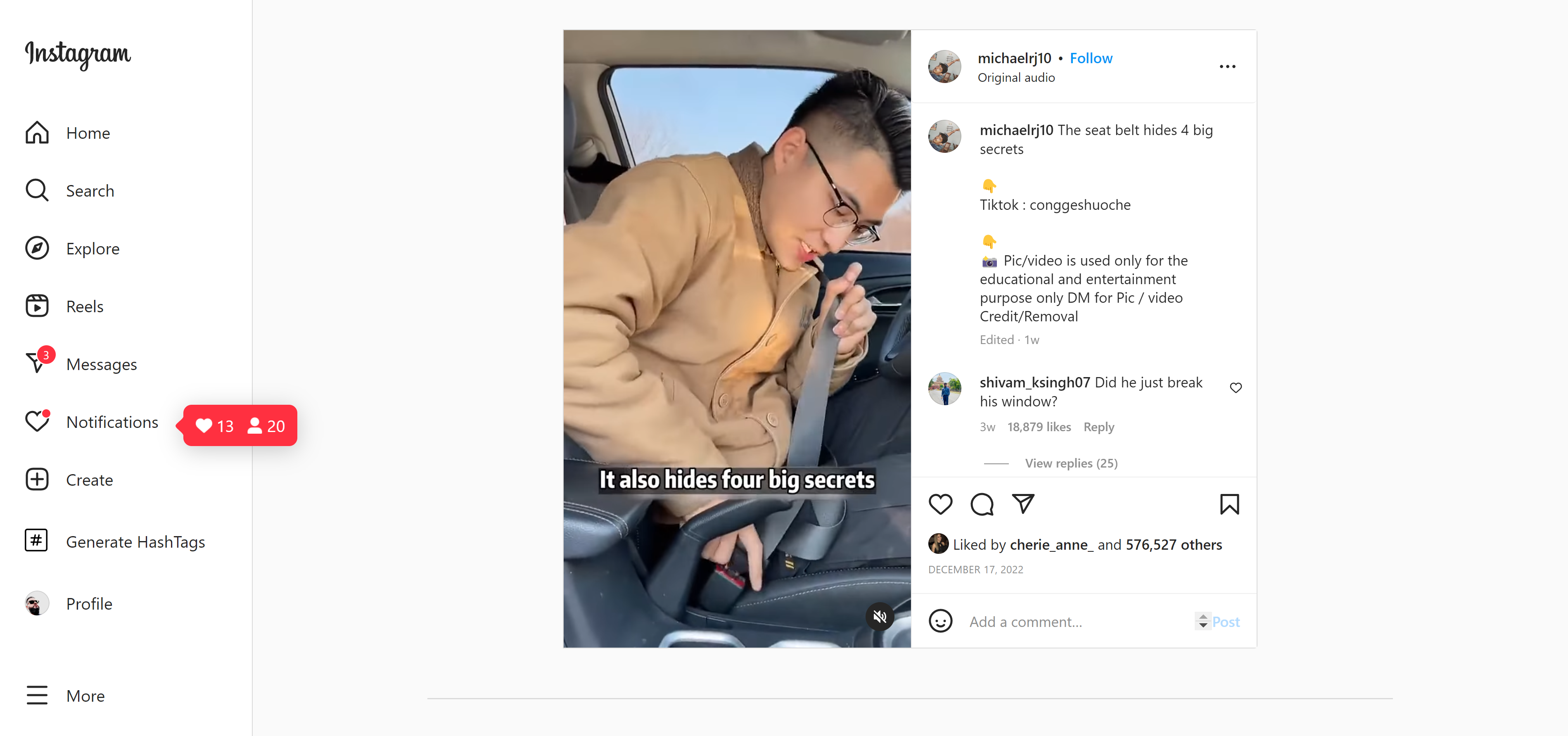 How To Reverse Parallel Park
This Limited Edition Mustang GT Celebrates the 100th Anniversary Of the Birth Of Carroll Shelby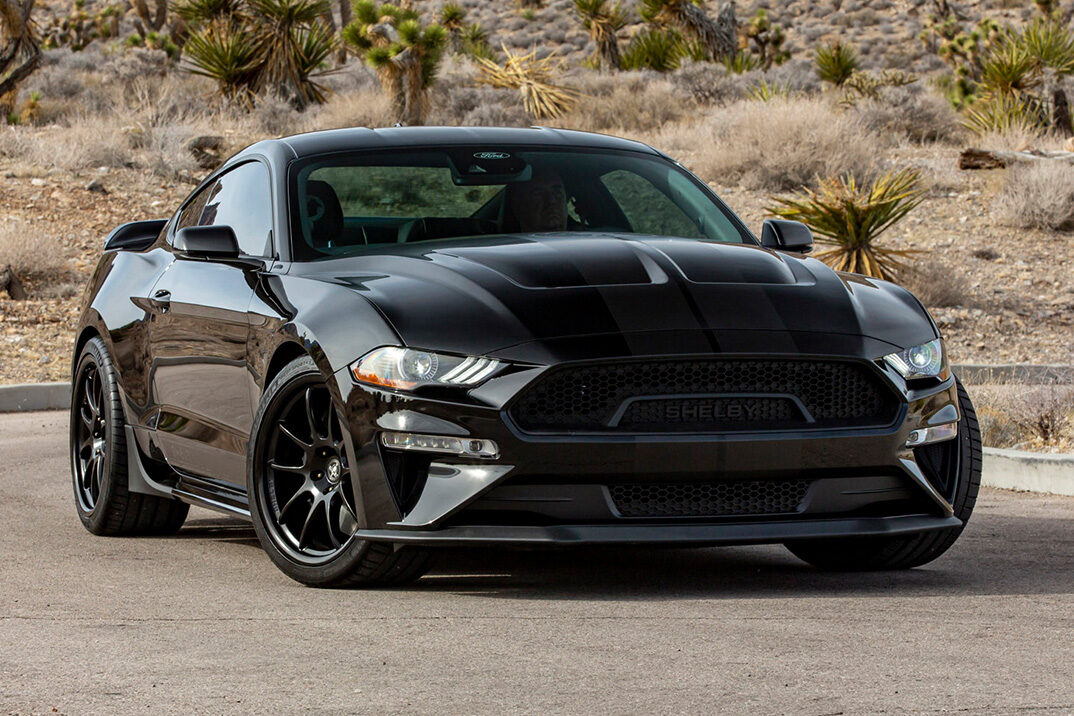 Carroll Shelby was born in Leesburg, Texas in 1923—making 2023 the 100th anniversary since the automotive icon and legend first entered the world.
And Shelby American has opted to celebrate the occasion with a limited run of 2023 Carroll Shelby Centennial Edition Mustangs.
This upgrade package is based on the 2023 Ford Mustang GT, and can be applied to any version of the GT-spec car—whether hardtop or convertible, automatic or manual—excluding the California Special and Mach 1 variants.
The upgrade kit sees the Mustang GT bestowed with a "Black Hat" Whipple supercharger (and accompanying gauge pod), a Shelby Performance radiator, and a Borla cat-back exhaust system that allow the 5.0-liter V8 to crank out 750hp.
Additional performance upgrades come from adjustable caster and camber plates, performance springs, upgraded sway-bars, and a set of 20" lightweight one-piece forged monoblock aluminum wheels shod in performance tires.
The American-made pony car also gains a host of visual tweaks and upgrades such as Shelby aluminum extended-width front fenders, Shelby side rockers and rocker wings, a Shelby-spec rear spoiler, a Shelby upper grille, Shelby Centennial emblems and badges, and Le Mans over-the-top satin black paint adorned in vinyl striping.
Fitted with a custom shift knob, the interior of the car is also brimming with model-exclusive elements including Carroll Shelby Centennial Edition floor mats, door sill plates, and headrests all bearing the Carroll Shelby Centennial Edition logo.
What's more, alongside a Shelby Centennial book, each unit also comes with a Carroll Shelby Edition Black Stetson hat based on the one famously worn by … [ keep reading and see all the pictures and pricing at HICONSUMPTION ]